Golf - The First Tee National School Program

We are very excited to continue to implement the First Tee National School Program to our PE curriculum this year. The First Tee National School Program introduces the game of golf and The First Tee Nine Core Values and Nine Healthy Habits during physical education classes. Students are introduced to the lifelong sport while learning the basic golf motor skills and the inherent values of the game.
In order to fully participate in The First Tee of Howard County program, we obtained funding from a local sponsor and a mini-grant from MAHPERD totaling approximately $3,500. This allowed us to purchase the program materials, equipment, and go through a professional teacher training.
To learn more information about the program, please visit:
http://www.thefirsttee.org/club/scripts/section/section.asp?NS=PES

Technology In P.E.


Dance Dance Revolution (DDR) is here THANKS to a $3,000.00 Grant from Johns Hopkins University! It is "one of the most popular interactive dancing arcade games for children and teenagers. And some physical education programs are capitalizing on this popularity by including Dance Dance Revolution in their curriculum". Through this Computer-Integrated Instruction (CII) students follow cues on a monitor screen and learn how to move to the beat of the music. This is a Virtual Reality activity - "a computer generated 3-D experience in which a user can navigate around, interact with, and be immersed in another world in real time, or at the speed of life" (Mohnsen, 2004).

Studies show 23 to 70 percent greater mastery in students who use interactive technology vs. students who use more traditional methods.

Students also show greater motivation, enjoyment, greater involvement and attention


(Mohnsen, 2004, p. 187-188)

References

Mohnsen, B. (2005, March). Dance Dance Revolution: The Next Big Technology Device. Teaching Elementary Physical Education Journal, 36-39.

Mohnsen, B. (2004). Using Technology in Physical Education. CA: Bonnie's Fitware, Inc.
Peaceful Playgrounds

Pointers Run Elementary adopted Peaceful Playgrounds in the summer of 2011 with the collaboration of our school's Physical Education Department and the PTA. It was adopted with the hopes of eliminating playground arguments and bullying at recess. Peaceful Playgrounds is a comprehensive program that emphasizes the development of academic, physical and social skills through play at recess.
Staff reports recess as a calmer, safer place to play and supervise since adopting Peaceful Playgrounds. For more information on Peaceful Playgrounds visit their website at: http://www.peacefulplaygrounds.com.


Three Ways Students Solve Problems at PRES Recess

Walk - away from the problem and select a different game or marking. There are many choices.

Talk - with the person they are having difficulty with and come to an agreement. MUST: A. Leave the ball at the game. B. Go back to the end of the line. Cannot make everyone wait while they come to a clarification and agreement on the rules

Use Rock, Paper, Scissors Game - BEST out of ONE for quicker problem solving. Used school wide for consistency.

---
Powered by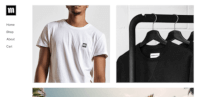 Create your own unique website with customizable templates.