The Cornerstone for developing an active lifestyle
Pointers Run Elementary School
6600 S. Trotter Road * Clarksville, MD 21029 410.313.7142 410.313.7147 (fax)

Meet Your PE Teachers
Mr. Wallenhorst


I am entering my 29th year teaching Physical Education in Howard County (13 at PRES). I am looking forward to helping our students become "lifelong movers" and to a fantastic year!
When I am not teaching I enjoy spending time at my Delaware beach house, coaching girls varsity basketball at Howard H.S. and watching my kids play lacrosse at Salisbury University.
I can be reached throughout the school year at randy_wallenhorst@hcpss.org.


Ms. Brodka




K-5 Physical Education Teacher at Pointers Run Elementary School. MS in Administration, Curriculum and Instruction (McDaniel College). BS in Health and Physical Education (University of Delaware). Professional Organizations: Member of MAHPERD, MSEA, and USASA (United States of America Snowboard and Freeski Association).
Keeping balance by teaching during a school year, snowboarding and dancing on weekends, and surfing Mexico in the summer with my family.
I can be reached throughout the school year at katarzyna_brodka@hcpss.org.


Mr. Fritts




I am entering my 6th year teaching Physical Education in Howard County. I will be part time at PRES this year and will be teaching here on Mondays and Thursdays.
I was born and raised in Howard County and attended THES, DMS, and CHS. I then attended Salisbury University where I was a member of the football team.
I can be reached throughout the school year at riley_fritts@hcpss.org.

---
Program Overview
Our physical education curriculum includes a balance of fundamental movement skills, fitness concepts, creative movements, rhythms, gymnastics, and dance experiences while developing student's interpersonal skills. The goal of our physical education program is to provide developmentally and instructionally appropriate content so students will have the knowledge, skills, and confidence to become lifelong physically active individuals. Students are encouraged to question, communicate, integrate, analyze, and apply cognitive concepts helping them gain a wide multicultural view of the world through physical learning experiences. It is our hope that through these experiences students will be successful and establish a sense of acceptance and well-being. Our physical education curriculum is based upon the National Standards set forth by SHAPE America (Society of Health and Physical Educators). as well as the Howard County Physical Education Essential Curriculum. The aim is to ensure that children become physically educated by learning to:

Standard 1. The physically literate individual
demonstrates competency in a variety of motor skills and movement patterns.Standard
2
.
The physically literate individual
applies knowledge of concepts, principles, strategies, and tactics related to movement and performance. Standard
3.
The physically literate individual
demonstrates the knowledge and skills to achieve and maintain a health-enhancing level of physical activity and fitness.Standard
4
.
The physically literate individual
exhibit responsible personal and social behavior that respects self and others.Standard
5.
The physically literate individual
recognizes the value of physical activity for health, enjoyment, challenge, self-expression and/or social interaction.
Student Expectations
Listen attentively
Follow directions
Participate actively
Cooperate with and include others

Always put forth their best effort
Be prepared for safe participation in P.E. (HCPSS protocols and procedures for PE):
Sneakers on, tied/strapped. Fashion footwear (crocs, boots, chunky heels, clogs), "Heelys" (roller skate sneakers) and sandals or flip flops are not appropriate footwear for P.E.
Comfortable clothing (not excessively bagging, no gloves).
No Jewelry (including necklaces, watches, bracelets, long earrings, rings).
Stud earring are permitted
Medical alert bracelets/necklaces and religious bracelets/necklaces are permitted if they have a break away feature that allows it to be easily removed during an emergency situation.

Nothing around the neck (including scarves and lanyards).
No food products, including gum.
Hair kept back out of the face.
Medical Notes
If your child is ill or injured and needs to be excused from PE for one (1) to three (3) days, we require a note from a parent.
If your child needs to be excused from PE for more than three (3) days, please obtain a copy of the "HCPSS Physical Education/Activity Assessment Form" from the nurse's office. Please have it completed by the child's physician indicating which activities your child should be restricted or limited. Alternative activities (PE related books, packets) will be available for the student. A student's grade is not adversely affected when excused from PE classes.
THANK YOU for your support!
We appreciate your support and ask that you encourage your child by being a role model of healthy and active living. Talking with them about physical education and playing with them will help reinforce skills being taught in class. We welcome your support and encourage you to email us any questions or concerns throughout the year. We are most fortunate to be teaching your children. Thank you again.
---
Recent News
Please visit our PE Twitter account: @PRESPhysEd for most current photos from our special events and additional information about our PE program.

http://twitter.com/PRESPhysEd

We host several fun filled events throughout the school year. Each of these can be found by clicking on the News & Highlights link above for more details.


FitnessGram is a tool administered by all Howard County Schools to help assess a student's fitness level in four health-related components of fitness: aerobic capacity, muscular strength, muscular endurance, and flexibility. FitnessGram identifies student's current level of health-related fitness. Student in 4th and 5th grade will be tested one time during the school year as opposed to the two separate times in years past.
The purpose is to provide information to students and their families for use in promoting a healthy and fit lifestyle. These scores are NOT used in grading or assessments. Scores are private. It is only for their own information in regards to different components of fitness. Please see the attached link with a letter regarding FitnessGram from our county Coordinator of Health and Physical Education.
Fitness testing will take place this year during the week of Oct. 2nd.

Powered by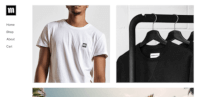 Create your own unique website with customizable templates.